Cultural Heritage and Archeology
By creating ultra-detailed 3D models, we are able to preserve any object or place in digital form but also provide the groundwork for further research as well as virtual presentation of places and objects of historical and cultural importance. Most of such objects or places are very fragile and often not accessible to public.
Using photogrammetry as a main non-destructive method of data capturing, we help to preserve cultural heritage for future generations. We are able to bring people unique experiences from visiting places which they otherwise may never get to visit.
Real Estate
With every development project the visualization as well as accurate data are crucial key to success. Taking advantage of the latest technologies gives you a competitive advantage.
Providing end-to-end services, we will make sure that the deadlines are met, presentation is visually attractive and your project truly stands out.
Smart City
Smart City concept represents innovative use of latest technologies to increase operational efficiency. Accurate and complete data are crucial asset for streamlining of future development planning.
3D scanning within this concept serves as an irreplaceable method of data gathering as it produces highly accurate 3D models. The data are obtained fast and provide real-life representation of captured area or object.
Aerial Inspections
Inspection of a high-rise, hard-to-reach or inaccessible places often represents challenging and hazardous task. With the use of UAV technology, we are able to safely deliver precise and actionable data in format suitable to your workflow and all of this not just in 2D but also inside of fully interactive 3D models.
VR | AR | TOUCH Apps
"Do not leave the result of the project up to people's imagination. Show them what they couldn't have ever imagined."
Nowadays, VR, AR ad touch apps surpass the standard media content. They provide the kind of immersive and visual experience as no other media before.

Custom Solutions
Each project is unique and deciding what might be the most suitable solution for you could be often complicated. Therefore, our team of experts is here to advise you on the most optimal solution for your business and to make sure that you are 100% satisfied with the results.
We don't let the result of the project up to people's imagination.
We show them what they couldn't have ever imagine.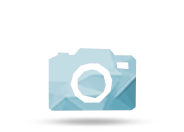 PHOTOGRAMMETRY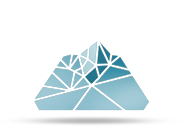 3D SCANS OPTIMIZATION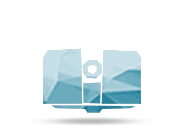 LASER SCANNING
SCAN TO BIM/CAD
DTM /DSM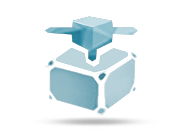 SCAN TO 3D PRINT/CNC
Aerial 360° video a photo
ORTHOMAPS
TRAININGS & WORKSHOPS
GAME DEVELOPMENT
CLIENTS | PARTNERS

"In late 2019 we contracted Overhead to develop a custom feature touchable app powered by Unreal engine with cutting edge graphics. The touchable displays are used to display the photo-scanned shipwreck of the warship Mars that sunk in 1564 , at the time probably the largest warship in the world. Overhead did a fantastic job with the development and delivered a great product in record time. They always listened to our requests and needs and even delivered features that exceeded the contract. We can wholeheartedly recommend Overhead!"
Ingemar Lundgren
CEO
"Creative photogrammetry. That is the exact name for what team Overhead offers. It is the team of experts from various fields whose work is always unique and meticulous. Showing passion and great attention to details."
Jana Budošová, MSc.
Head of Marketing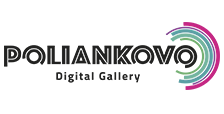 "Great work from guys from OVERHEAD s.r.o. They did for us 3D presentation of parts of cave Domica where people are not allowed to go. Also they prepared for us presentation videos for our two galleries we are running in High Tatras. Very good quality of their work. I think our cooperation will continue in the future."
Marián Bizub
CEO

"Cooperation with Overhead studio has always been highly proffesional. We strongly recommend them as they have rich experience, strong technological background, friendly approach and can-do attitude."
Ing. Katarína Zábovská, PhD
Research coordinator

"We consider the co-operation with company Overhead as being top-notch. They are reliable partner who always delivers quality and meets the set deadline."
Ing. Matej Mihalech
Co-Founder | Executive Director
"Eurovea City is project, where we wanted to virtually present our proposed architectural solutions in their real future environmnet. We managed to do so thanks to technological processes and photorealistic 3D scans of the city of Bratislava done by studio Overhead4D."
J&T Real Estate